Interior designer and showroom owner Richard Read shares three concepts he pulled off in his own spaces.
COLOR CUE
"Whether it's a pillow, fabric, or artwork, find something that inspires your palette. This room (top right) was designed using the antique French poster as an inspiration for color selection. I chose charcoal blue for the sofas, a beige rug for contrast, and pops of orange, yellow, and gold to create a consistent color theme throughout."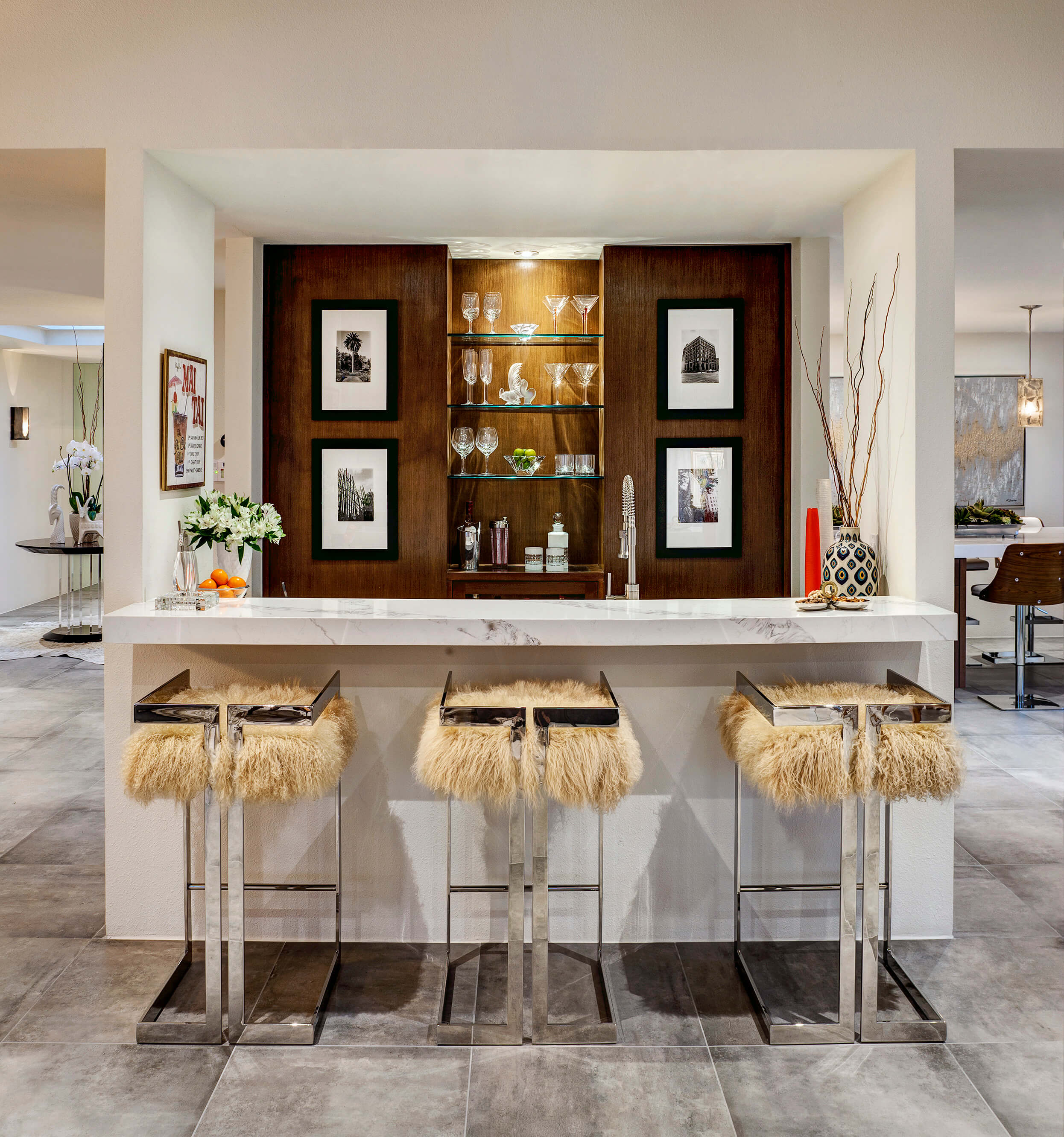 Mongolian fur barstools from his own Richard 
Read Interiors showroom in Palm Desert stand ready in front of the bar counter made of Pental Quartz. The back wall's wood paneling is rift oak.
PHOTOS BY DAVID BLANK
DRESS IN LAYERS
"Don't be afraid to experiment with materials and textures. I used wood paneling behind the bar (opposite), then added a layer of black-and-white framed photos to create contrast and a more inviting atmosphere. The seats on the barstools added softness to the hard edges, while the chrome frames finished off the masculine look."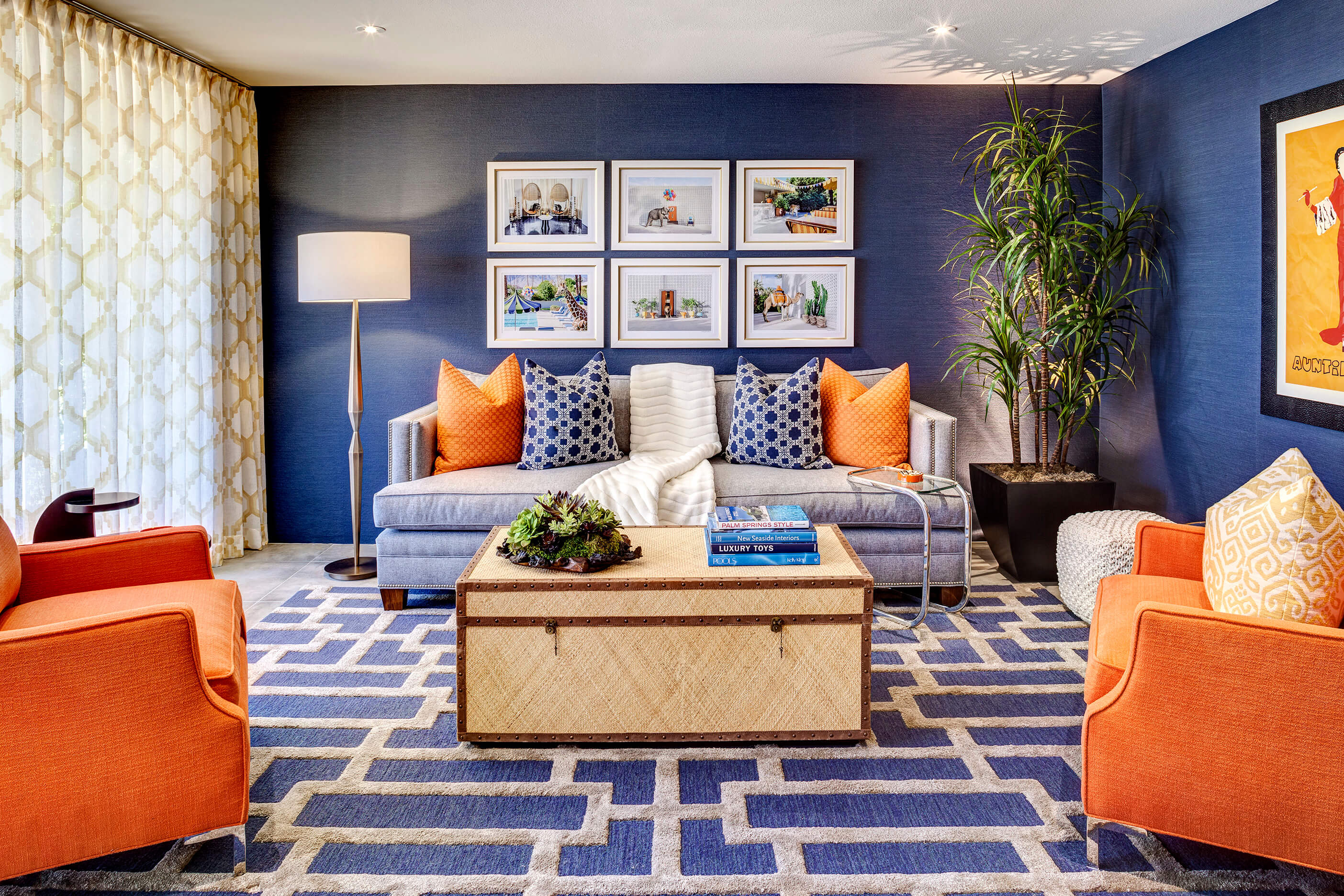 GET FOCUSED
"When creating a space, I always choose a focal point. The fireplace, a piece of art, or an amazing view can all serve as inspiration for the room's design. In this case (right), the photos series Gray Malin at the Parker inspired me to add pops of color and create a getaway spot that's whimsical yet sophisticated."